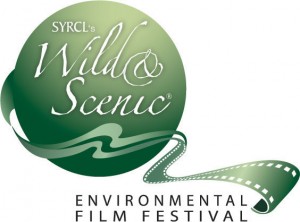 Friday evening, June 4th 2010, the Wild and Scenic Environmental Film Festival will make a stop at Mendham's Schiff Nature Preserve and show a selection of films from this year's film festival which took place in January. Highlights of the night's films include a summary cut of PBS's National Parks: This is America series and films of local interest including Legacy of the Land a film about the Schiff natural Lands Trust narrated by Bill Moyers with busic by Moby and GrowTown Motown about building a Morristown community garden. Get full list of films, location information and ticket info.
Tickets for the event, which begins at 5:30PM, begin at $15.50 though additional donations towards the Schiff Lands Trust are encouraged and can be purchased online at the the event's website. BaseCamp Adventure Outfitters of Basking Ridge and other local vendors are sponsoring the event and showing off their wares.
EDIT: Apologies to South Jersey, but I hadn't initially noticed that the Film Festival's following stop is June 11 from 6:00PM – 10:00PM at The Wetlands Institute in Stone Harbor, NJ. Tickets are $25 with proceeds going to The Wetlands Institute. Here's all the information.
---
And don't forget two events celebrating the outdoors and NJ's great parks this upcoming Saturday, May 22nd — South Mountain Reservation's Mayapple Festival and The Big Walk.
Finally, if you're an outdoor organization in New Jersey looking for coverage of your hikes or events chase me down at @HikeNJ on Twitter or leave a comment here with information.