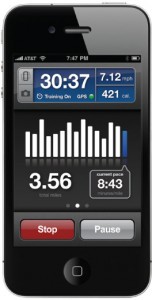 It's New Year's Resolution time, and if your resolution is to do more hiking, trail running, cycling, or cross country skiing and need a bit of a kick in the pants, or just want to find an easy way to keep track of your progress the iPhone and Android mobile phone application RunKeeper Pro is free for the month of January (normally $9.99).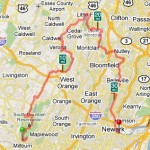 I use RunKeeper to track my cycling, to keep track of my hiking mileage while on the trails, and even to generate GPX files for geotagging my photographs. Many of the previous hike reports, including that from the 33 mile Lenape Trail Hike, reference maps generated by RunKeeper using my phone's built in GPS.
Follow the following link to download RunKeeper Pro for iPhone or Android.